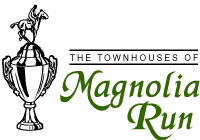 The Townhouses of Magnolia Run:
Located off Man o' War Boulevard near the Millpond Shopping Center.
View a map.

The best townhouse value on the market. Period.

Includes:

2 bedrooms, 1 1/2 baths, 1010 approx. sq. ft.
Washer, dryer, refrigerator, microwave, range, dishwasher, ceiling fan, deck and beautiful wooden cathedral ceiling.
Approx. 1060 sq. ft. with garage.


Warranty:
One-year registered builder's warranty plus manufacturers warranties on various appliances and components.

Floor plans: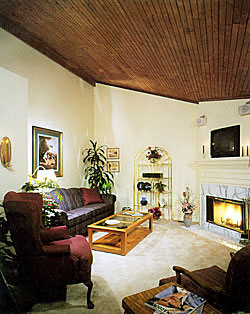 Our townhomes are affordable, starting in the 90's.